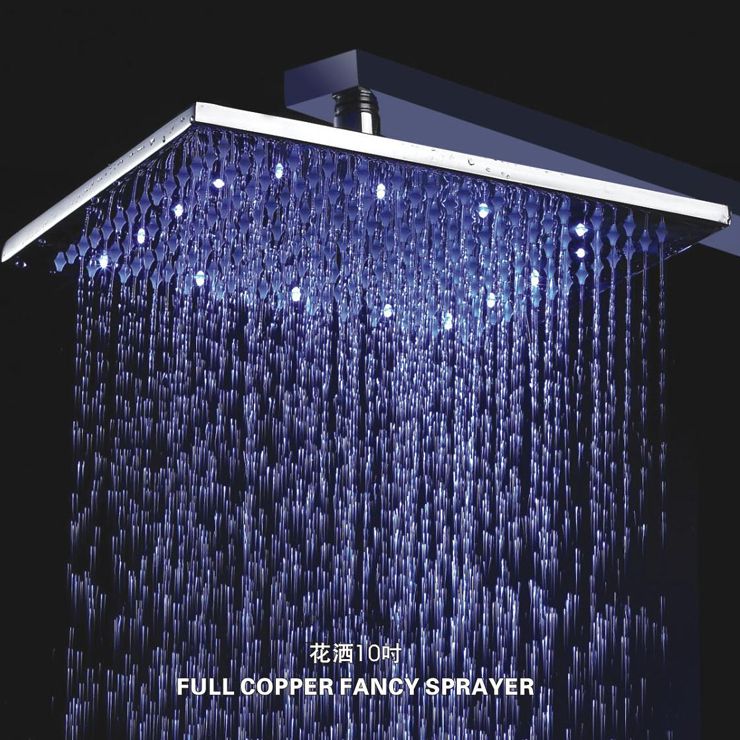 Highlife Bathrooms is an affiliated company with Alliance Sanitary Products. This brand came together when it was established in 2004. If you ever end up in the United Kingdom, then you will find that they are one of the best, fastest growing independent bathroom companies around. Their styles are of the highest quality without breaking the bank. Highlife Bathrooms offer many different bathroom products such as, bathroom suites, Armatura baths, washbowls, shower screens, towel warmers, and mostly any other product that would be suited for a bathroom. One of their best products in particular that they produce is their luxurious collections of showerheads. Every product created by Highlife Bathrooms has a personal touch on it, which is why Highlife Bathrooms is widely known for its impeccable quality.
Showerhead Products
The showerheads that are produced by Highlife Bathrooms are of the highest quality. Highlife Bathrooms produce showerheads for both types of showers. So if you want an exposed or concealed showerhead, then Highlife Bathrooms will have what you need. Most people right now will be asking themselves what the difference is between an exposed shower and a concealed showerhead. The differences between them are very simple.
Exposed
– An exposed showerhead is going to have all of the piping on the outside of the tile.
– If something was to go wrong, it will be much easier to work on than a concealed.
– You won't have to worry about putting holes in your wall to hide the piping.
Concealed
– The only thing you will see is the control switch for your water.
– You get hide your valve in the wall if the recess is large enough.
– Much more flexibility when it comes to design.
– Does not have to be directly next to the shower unit.
Now that I have given you the knowledge to make a sound choice, we can focus on what's more important, the Highlife Bathroom assortment of different shower heads. The Highlife Bathroom collections features brands such as Skye Port Brand, The Dornoch Brand, The Thermo Brand, and The Bowmore Brand. Those are just a few of the showerheads that Highlife Bathrooms has to offer. What you will notice when you are determining which brand to pick, is that both styles of the showerheads have very similar features. All of the styles offered by Highlife feature one of the following: a simulated rain showerhead in both a square, and a circle, the portable showerhead, which you can hold in your hand with different adjustments, and the dual-purposed showerheads which both feature the simulated rain showerhead, and a handheld version. Every style that is offered by Highlife Bathrooms features a chrome style finish.
You can now understand that picking your next showerheads isn't going to be as easy as most people would it is. The good thing too come out of this is that you now have enough information about Highlife Bathrooms to make your pick. So now whether you're looking for a concealed, or exposed shower, you know that Highlife Bathrooms will have what you need. You can't go wrong with picking up one of the many luxurious brands that Highlife has to offer.